United Fan Culture Archive® is proud to partner with Real Change MCR.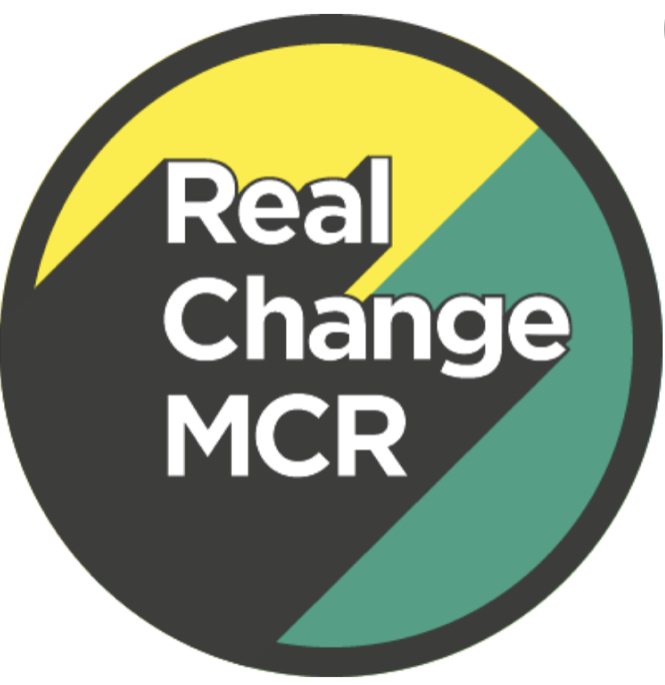 Real Change MCR is part of the Manchester Homelessness Charter, which brings together people experiencing homelessness, charities, grassroots groups, the Council, businesses, and individuals to tackle homelessness in Manchester. The Manchester Homelessness Charter is a symbol of a mission to end homelessness in our city by uniting people, organisations and businesses with one shared vision.
Real Change MCR recognises that people who are homeless often face practical barriers which need to be overcome for them to become active, independent members of their community and avoid sleeping rough. The Real Change MCR fund supports individuals by paying for practical items they need to build independent lives away from the streets. This might include a deposit for a home, a training course, clothes for a job interview, or furnishing for a new home.
As a not for profit initiative, any revenue generated by United Fan Culture Archive® will be used to further develop the archive and to support Real Change MCR.
Make a donation to the Real Change MCR fund using the button below.